For those of us who enjoy the Taize style of worship on the second Sunday of the month. Here is a link to young people around the world joining together to chant 'In resurrectione tua'
https://www.taize.fr/en_rubrique8.html
News from the community in France:
'Since the beginning of June, welcoming visitors to Taizé has once again been possible, following the guidelines set by the government'
'At present we need volunteers: young people from 18 to 28 years old who are ready to stay for a few weeks or longer. Apart from all the practical tasks of welcoming visitors, a stay as a volunteer in Taizé is also a good time to reflect on the next stages of your life, through personal reflection, regular common prayer and sharing with others. More information on volunteering in Taizé is online here.'
'Since we were not able to welcome in April and May, adults over 30 years of age can also come this year between November 1 and December 20, in addition to the dates indicated here for 2020.'
'Please note that for visitors entering France from the UK, a 14 day period of self-isolation is required at the time of writing.'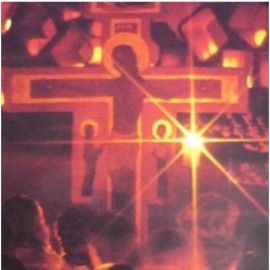 About the Taize Community:
Today, the community is made up of over 100 brothers (Catholics and Protestants) from around 30 nations. It wants its 'life' to be a sign of reconciliation between divided Christians and sepearte people. The brothers live soley by their work. Brother Roger founded the community in the 1940's after WW2. Sisters of Saint Andrew, an international Catholic community take on some of the tasks involved in welcoming the young people.